Partners & Friends
August 3, 2016 by 2016site_uavlm0
Mutual Aid is good business
Our approach to business is very team oriented. We know that what we offer is so much more powerful when we collaborate with others. We are incredibly proud to work with the companies and non-profits listed here.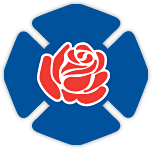 The National Fallen Firefighters Foundation (NFFF) embodies the highest level of commitment to firefighter safety and well being, and delivers a deep emotional and financial resource to those left behind by our fallen heroes. In support of their mission, Tablet Command has pledged 1% of total revenue to the National Fallen Firefighters Foundation in perpetuity. Learn more about this pledge and the important work around fire ground technology that the NFFF is doing please visit our Giving Pledge page.

Around the world, fire agencies of every size deploy Esri maps and perform analysis to transform the way they meet their mission. Everything we do happens on a map. Making the data we have actionable is something that every fire service professional can use—anytime, anywhere. Tablet Command is proud to be an Esri partner and working with them to Improve your planning and collaboration to realize better operational outcomes. Enable faster decision-making for a safer response. Understand situation status for every type of incident.

SimsUshare is the easiest and most affordable Fire simulator software available today. Take pictures of buildings in your response area and within minutes using the SimsUshare palette of effects add Fire, Smoke, Victims, HazMat etc. to create a compelling simulated event. SimsUshare can be used on iPad, Android, Windows and Mac. SimsUshare is an effective companion solution for Tablet Command which allows the user to create a simulated incident and tactically manage it with the Tablet Command incident command solution.

Global Risk Innovations (GRI) is at the leading edge of computer managed applications that assist public and private entities to provide mandated training, records management, and emergency preparedness. Our focus is to reduce exposure to risk without creating barriers to organizational efficiency and productivity. GRI is selective in the products that it represents. Each one must offer proven value to the customer as well as a user friendly environment that is welcoming to both the new and experienced client.
Training includes emergency planning and a workable records management system to maintain due diligence. To provide these essential tools, Global Risk Innovations has also partnered with SimsUshare, EVALs and, more recently, Tablet Command. The innovative delivery and functional capabilities of these applications has been of great value to a wide range of emergency response organizations.
At Global Risk Innovations we believe that a changing world will require ongoing training and preparedness as a basic component of operating safely and effectively. Our mission is to meet that challenge by bringing to market products that are tailored to our clients' needs and to always provide a superior level of customer care.
We have worked closely with select CAD vendors to provide a robust interface into Tablet Command.

Alert PSS' products constitute a complete software solutions package including Computer Aided Dispatch (CAD) and Records Management. Alert PSS's interface to Tablet Command gives incident managers a fuller picture and greater command of the incident scene, better situational awareness, and higher margins of safety for everyone on the fire ground.

Beta 80 International, Inc., is a provider of high quality software for public safety. A major market leader in the European market providing service to agencies covering more than 27 million citizens, Beta80's solutions are known for their reliability. In over 25 years they have never lost a customer. They offer top quality CAD systems with flexible features and integrations, and innovative technologies such as The Tavolo® and apps like Where ARE U. The interface with Tablet Command is baked into their solution and can be turned on like a light switch without any additional development effort for all mutual customers.